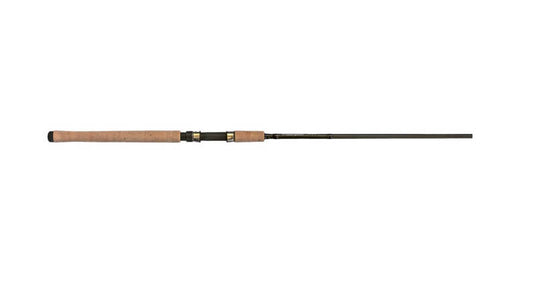 LAMIGLASS X-11 SALMON/STEELHEAD SPINNING
Providing excellent sensitivity and control, the Lamiglass x-11 Spinning Rods are sophisticated fishing tools that is highly focused on affordability.
The Lamiglass X-11 rods features a stainless steel, chrome guides. The combination of the Lamiglass X-11's deep pressed ring and finish allows the chrome guides to hold up even in the most rigorous of conditions. The Lamiglass X-11 Spinning Rods also feature exposed reel seats to increase the sensitivity and feel of the rods.
Product Description:
 

| Model | Type | Length | Action | Line Weight | Lure Weight | Handle Type |
| --- | --- | --- | --- | --- | --- | --- |
| LX86MS | Drift/Float/Spinner | 8' 6" | Fast | 8 - 12 lbs. | 1/4 - 3/4 oz. | Cork |
| LX96MS | Drift / Float | 9' 6" | Mod. Fast | 8 - 12 lbs. | 1/4 - 3/4 oz. | Cork |
| LX106MLS | Float | 10' 6" | Mod. Fast | 6 - 12 lbs. | 1/8 - 5/8 oz. | Cork |
| LX90MHS | Med. Heavy | 9' 0" | Fast | 10 - 20 lbs. | 1/4 - 3/4 oz. | Cork |