Ontario's Only NMEA Certified Technician
Electronics are professionally installed by a National Marine Electronics Association Certified Technician with a mechanical background of 10 years specializing in electrical disgnostics and programming. Certified to install all brands of electronics.
We work closely with our customers every step of the way providing custom solutions for your marine electronics needs from harnesses, graph and trolling motor installation to full LED lighting systems.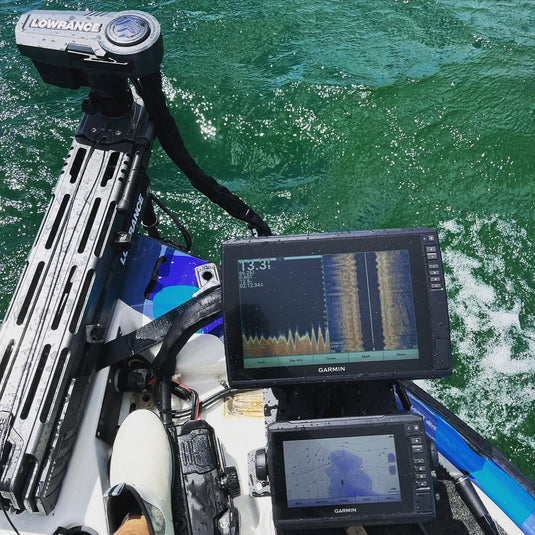 Find More Fish.
Dedicated wiring for your electronics allows for near zero voltage drop, while removing any interference from shared wires. Using marine grade components and heavier gauge wire will improve your flow of voltage, ensure no corrosion, and provide clearer images, maximizing your ability to find more fish.
Our system and service has been developed over years of rigging, installations and improvements to bring you Great Lakes tough tested products that have been trusted to perform by 3 years of satisfied customers that meet brands and manufacturers standards.
We also install in-house downriggers, track systems, rod holders and more!
Get Started