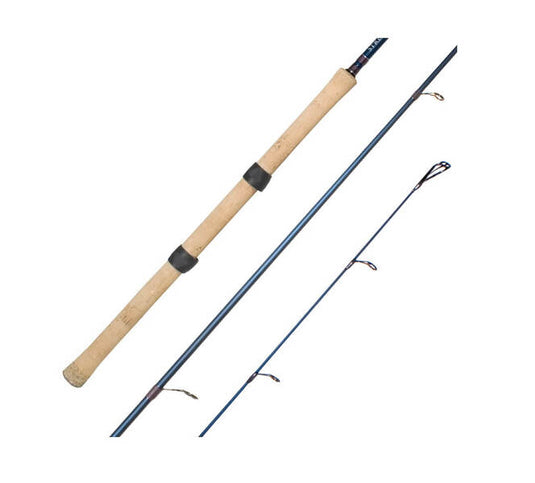 STREAMSIDE TRANQUILITY FLOAT ROD
Built from the success of Streamside's Tranquility fly rods, the Tranquility float rods are the new addition to Streamside's float rod family.
The success from the FeatherLight technology on Streamside Tranquility fly rods were so positive that Streamside decided to try it out on a float rod, giving birth to the new Tranquility float rods. Streamside designed the Tranquility float rods to provide the same power and backbone of the others within Streamside's float rod family but with less weight for better control and accuracy.  
Product Features:
M8 white graphite
Long tapered cork handle with graphite rings
SiC guides
Action of the light
Line weight 4 to 8 lbs
STOCK #
LENGHT
ACTION
LURE/OZ
WEIGHT
STF1152
11'6
LIGHT
1/8 - 1/3
155g
STF1302
13'0
LIGHT
1/8 - 1/3
165g