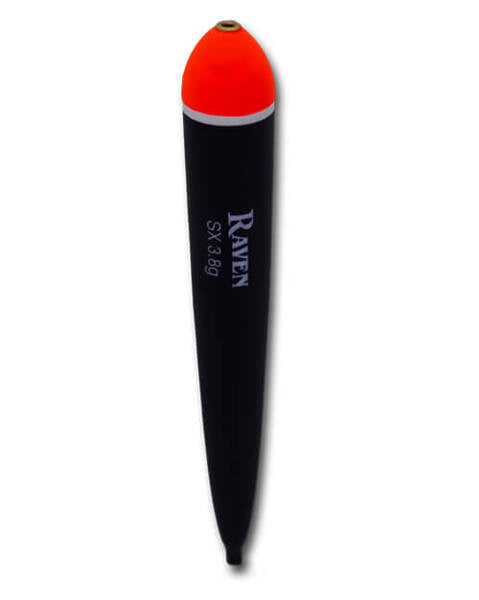 The Raven float system was specifically developed for river Steelhead and Salmon fishing. A Raven float is now available for virtually any river condition and depth. Sporting a high-visibility Fluorescent Red tip and a subtle matte black body, these balsa floats feature a high-strength, one-piece fibreglass stem. Every fixed-stem float is designed to take 3/32″ Raven Silicone Tubing or Fluorescent Orange Raven Tip Top Tubing on the top and 1/16″ Raven Silicone Tubing on the stem, to allow anglers to change float size or model quickly as river conditions vary, without having to cut and re-tie.
The coding on the floats indicates which type of water conditions the floats are ideal for:
SX – Slow Current and Extra Deep Depth

2 Per Pack.