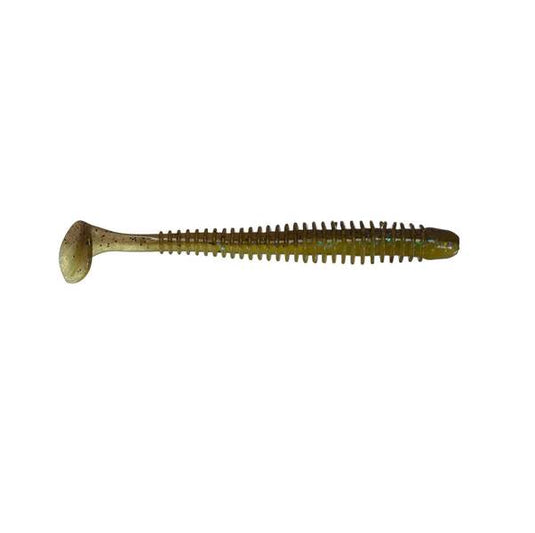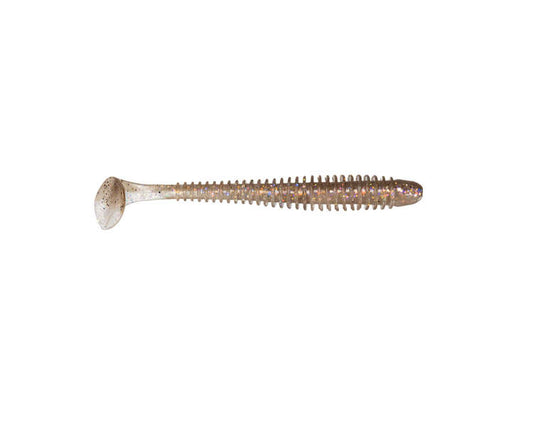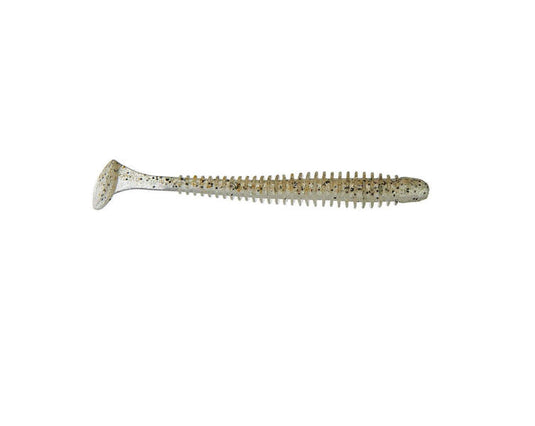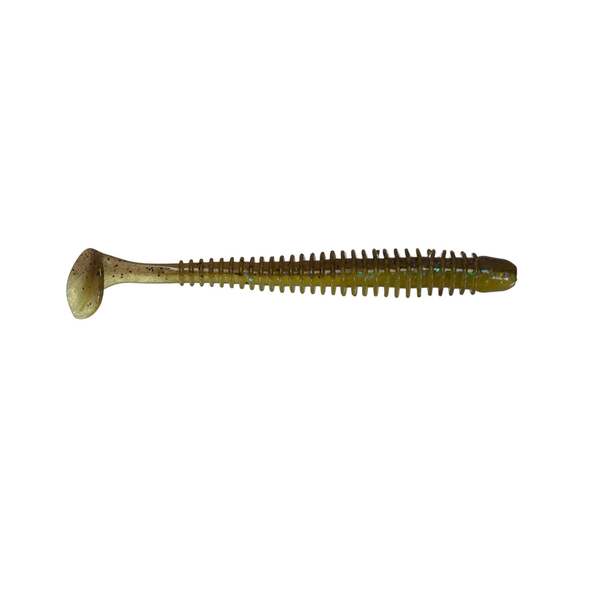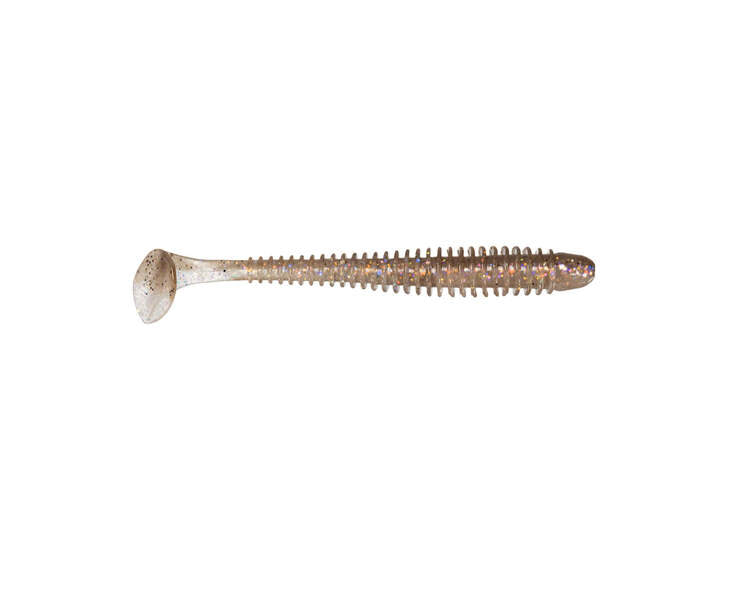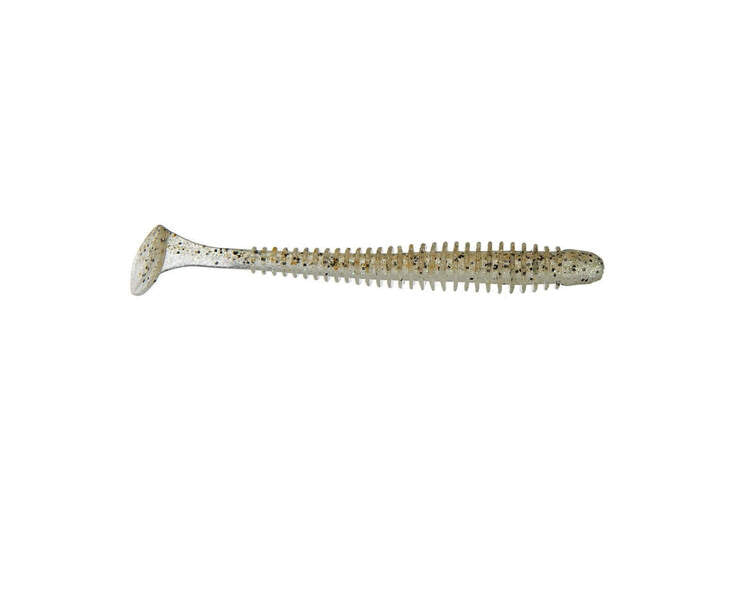 The Keitech Swing Impact is a proven Tournament winner. Keitech's original two-tone color injection process uses different types of salted plastics to achieve better balance and action. The Swing Impact arguably has the finest swimming action of any comparable swimbait in existence. The Superior design incorporates a fish attracting wobble and a tight swimming action that drive predators wild. 
The Swing Impact is truly versatile and can be rigged and fished multiple ways. The Jig Head Rig is most popular. Fish it on the straight retrieve or drag it slowly on the bottom. Adjust your weight and retrieve speed to target almost any depth. This keeps you in the "Strike Zone" and allows you to fish a moving bait on deep spots which Crankbaits can't reach.
The 2" & 2.5"  Swing Impact are great on Bass, Crappie and Panfish. When the water is cold, or the forage is small these smaller versions produce. Try adding these as a trailer to our Mono & Guard Jigs for finesse fishing at its finest.
The 3" Swing Impact pairs perfectly to our #1 Super Round Jig Head. It also works great on the dropshot.
The 3.5" & 4" Swing Impacts are the most popular sizes. They can be used many ways. Try rigging them on our super Round Jig Heads adjust your weight and retrieve speed to target almost any depth. Texas rigging allows you to fish through and around vegetation and cover. Try targeting open water with a underspin. Add the 4" as a trailer on the Model I Casting Jig. Both are favorites on the Alabama Rig & Chatterbait
The 4.5 Swing Impact gives the angler a much larger and wider option. Upsize when the bite is on and fish are in an aggressive mood. 
Keitech Swing Impact Features:
Remarkable natural swimming action
Strong squid scent
Specifically weighted salted plastics provide better balance & action
The 2" Keitech Swing Impact have 12 baits per pack
The 2.5" & 3" Keitech Swing Impact have 10 baits per pack
The 3.5" & 4" Keitech Swing Impact come 8 baits per pack
The 4.5" Keitech Swing Impact have 6 baits per pack
Recommended Hook Sizes
2" - #3
2.5" - #2
3" - #1
3.5" - #1/0
4" - #2/0
4.5" - #3/0