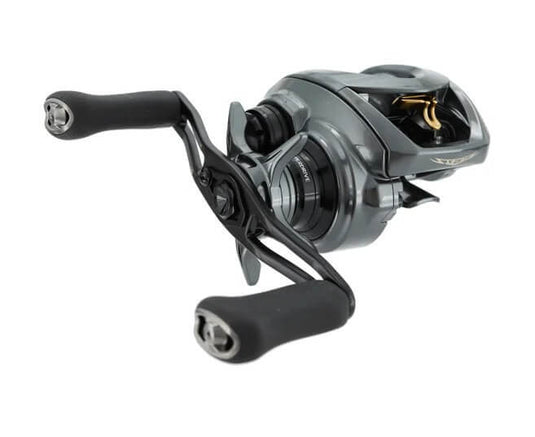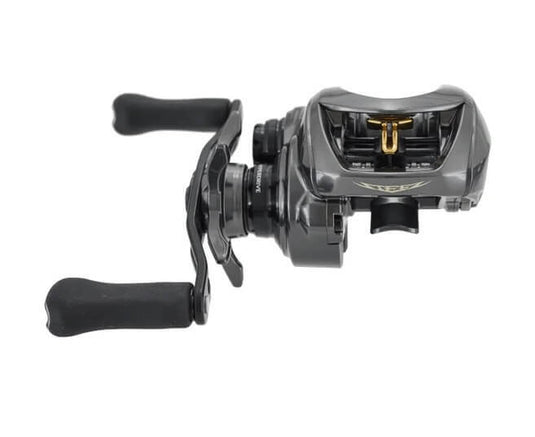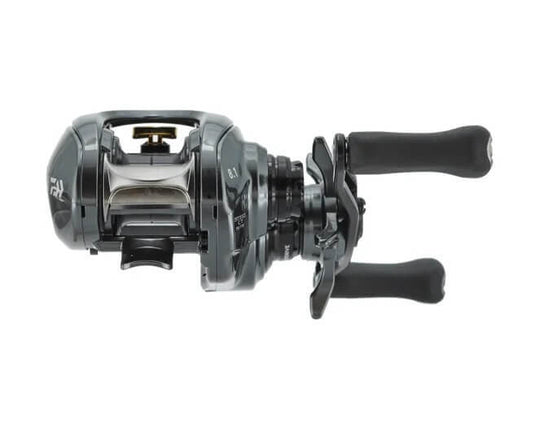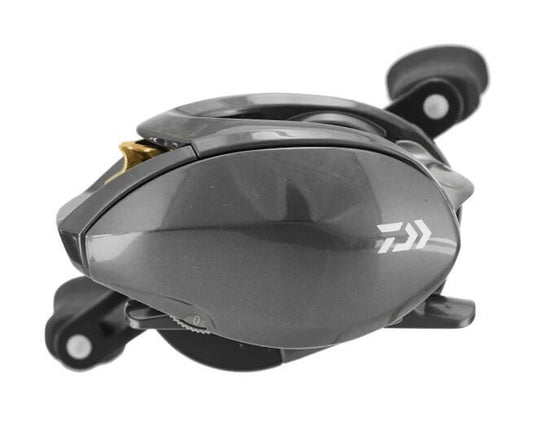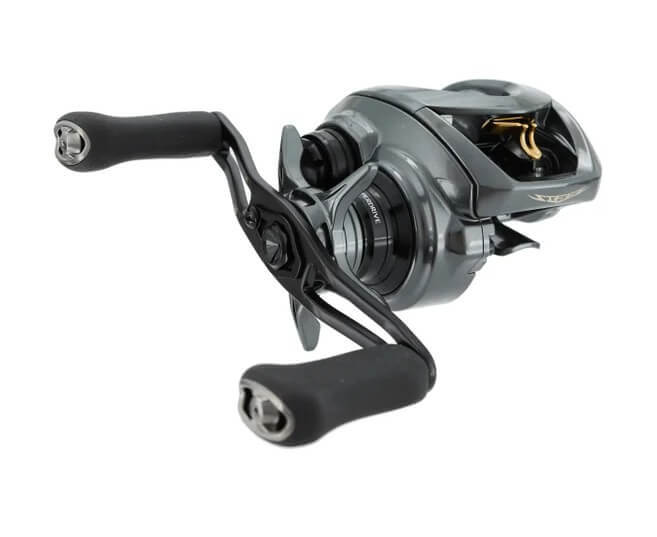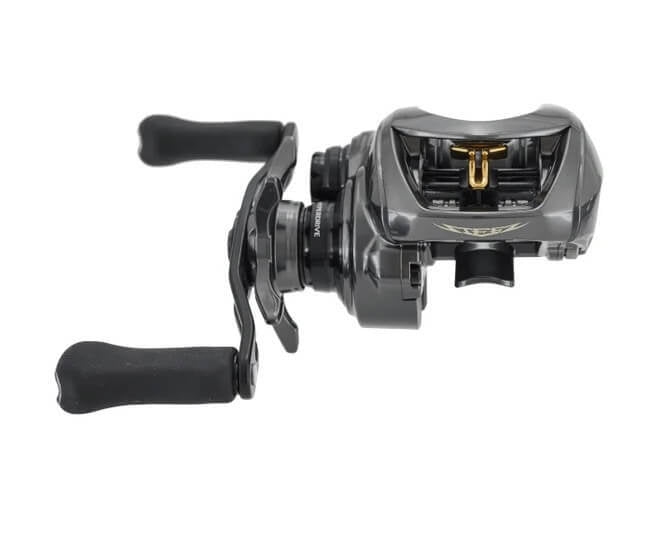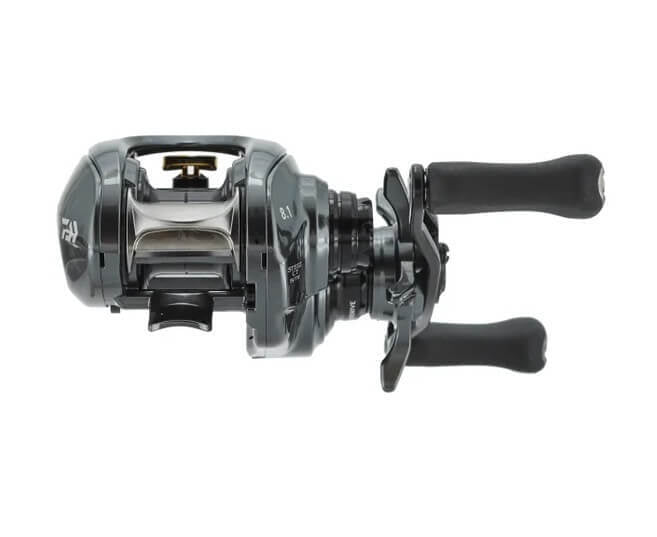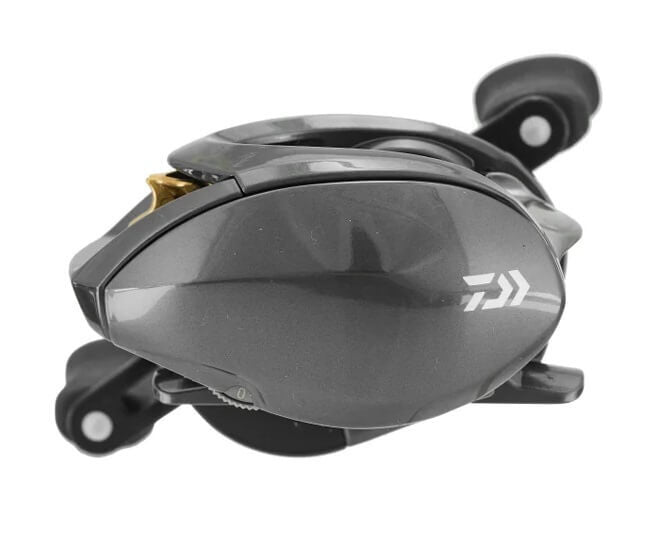 The Daiwa Steez CT70 baitcaster reel is packed to the gills with the kind of high-tech advancements you've come to expect from the Daiwa team, but the finer touches significantly enhance this entry as well. Consider the 90-mm handle length and oversize handle knobs that make this reel a pleasure to crank while providing the extra power needed to separate hawg bass from the tangles, blowdowns, weed mats and pilings where they instantly retreat upon feeling the hard set of a sharp hook. A magnesium frame, handle side, and side plate keep the reel extremely rigid and lightweight while special paints and coatings ensure it is also saltwater capable.  
Digging deeper, Daiwa's Steez CT70 baitcaster reel features Daiwa's celebrated Hyper Drive design that uses special cut gearing with a smaller tooth pattern so more gear teeth engage at the same time while a dual-bearing, supported pinion gear keeps everything in precise alignment. The combination of these two features assures extremely smooth operation whether casting, retrieving or battling the big ones.
Two more enhancements Daiwa used to stack the deck for the Steez CT70 baitcaster reel are its T-Wing System and an ultralight G1 Duralumin SV (Stress-Free Versatile) long-cast spool. Daiwa's pioneering T-wing System utilizes separate aperture settings for casting and retrieving. Barely noticeable to the eye, this advancement improves casting distance and accuracy by more evenly packing line on the spool. SV spool baitcasting technology also enhances casting distance by automatically adjusting spool tension at the beginning and end of each cast to overcome spool inertia and eliminate overruns when throwing lightweight and standard-weight lures.