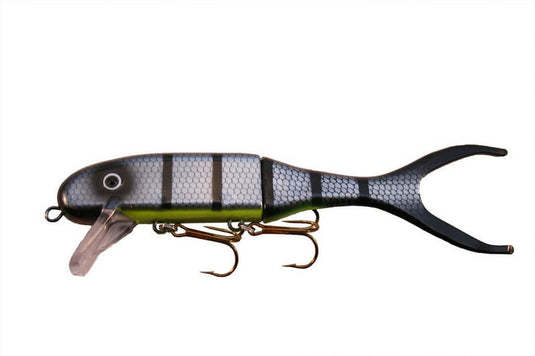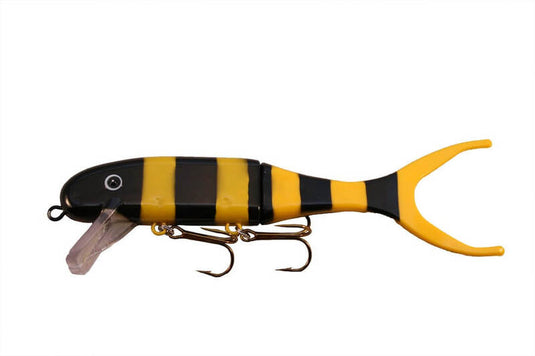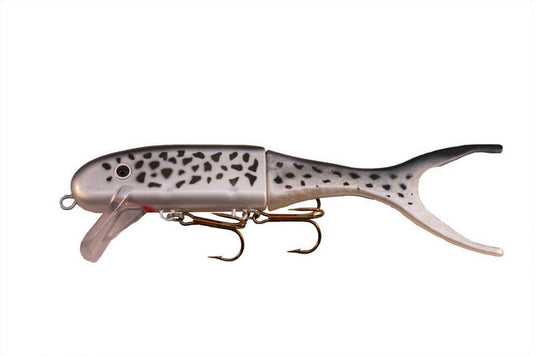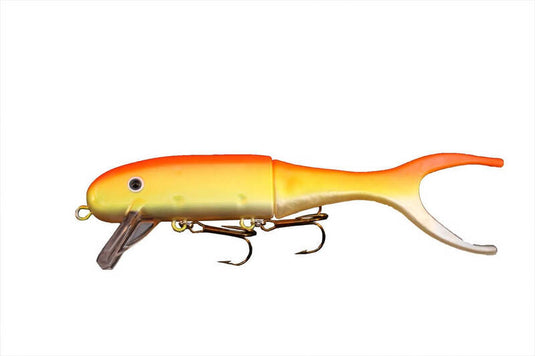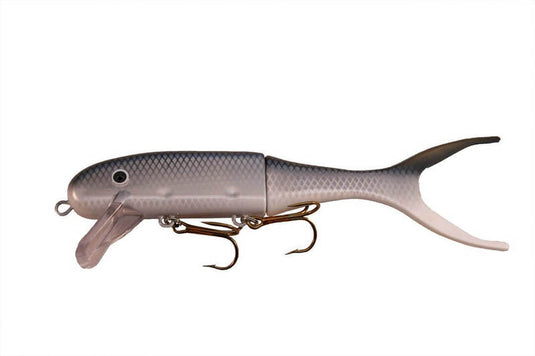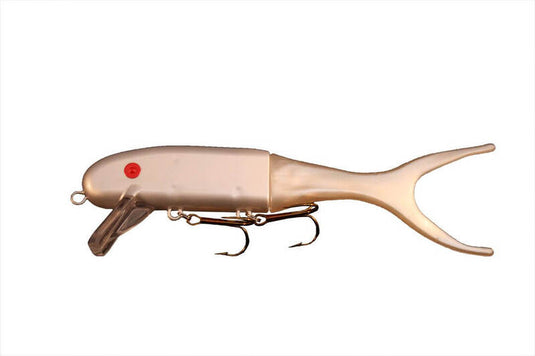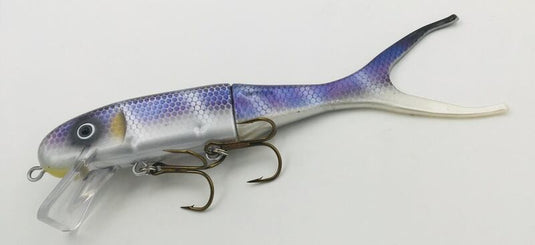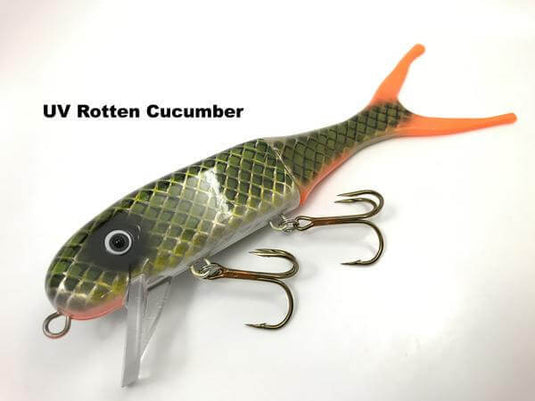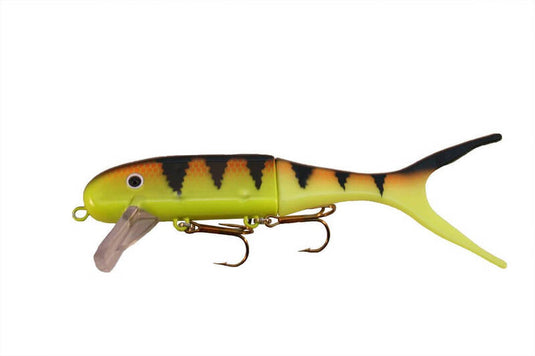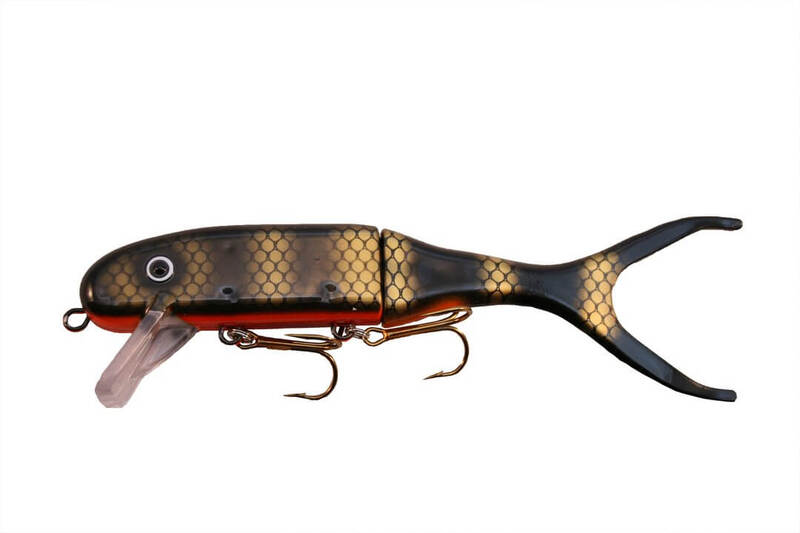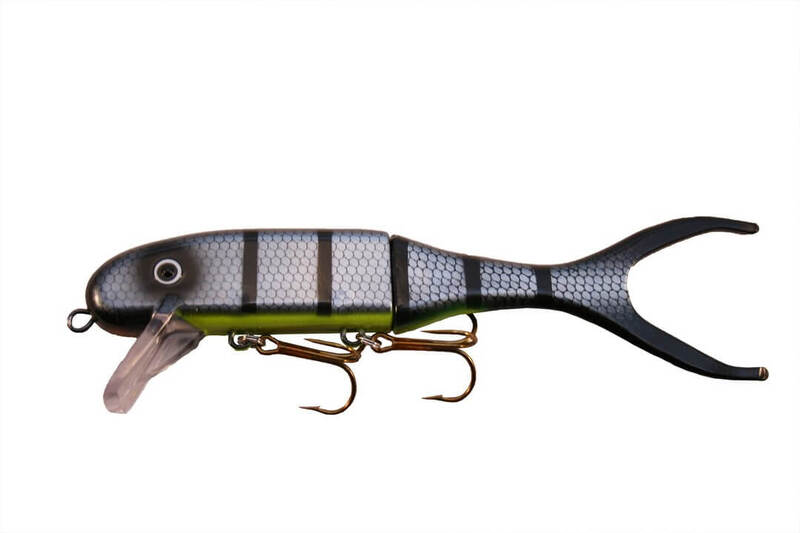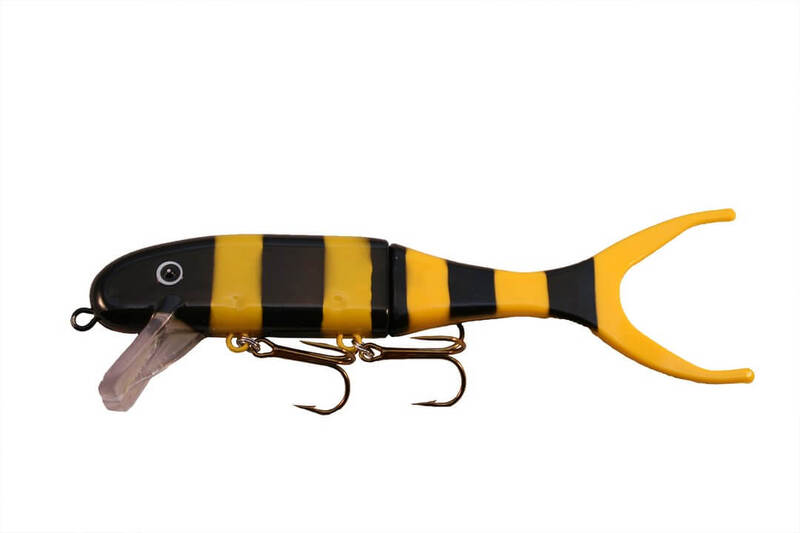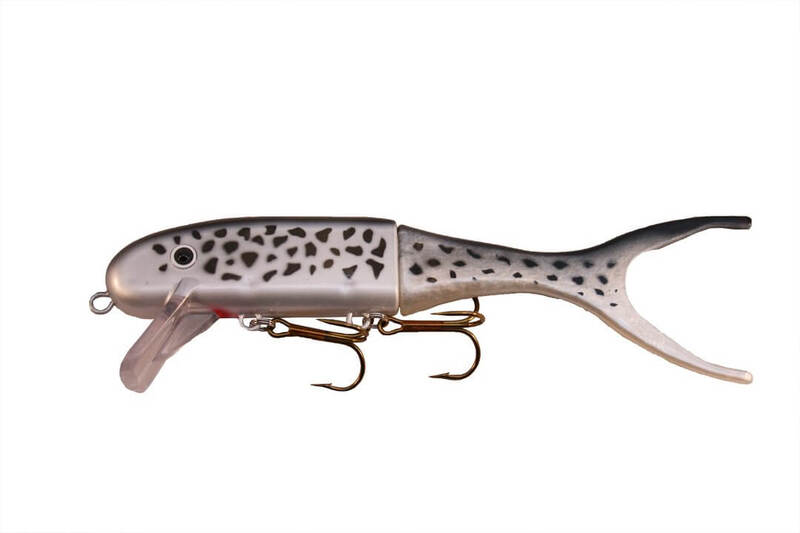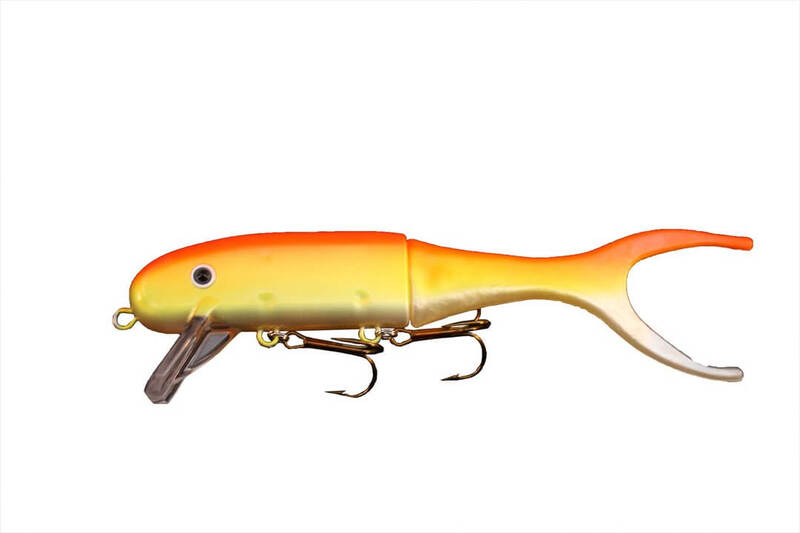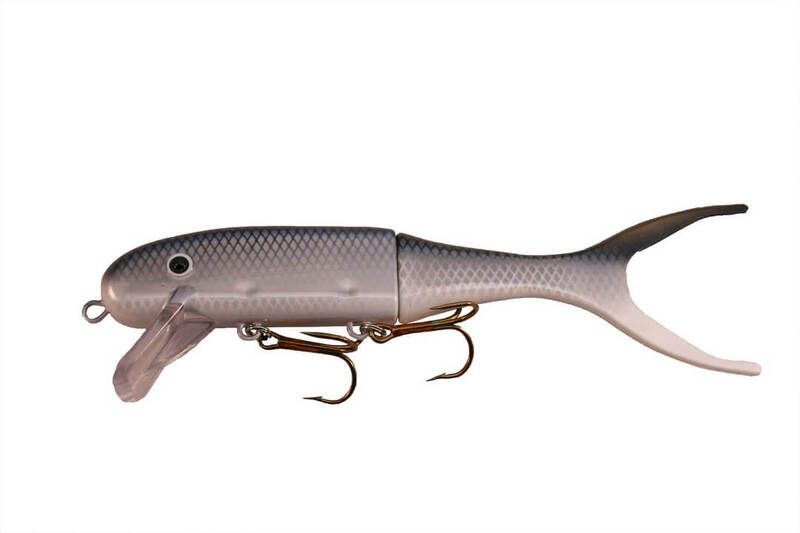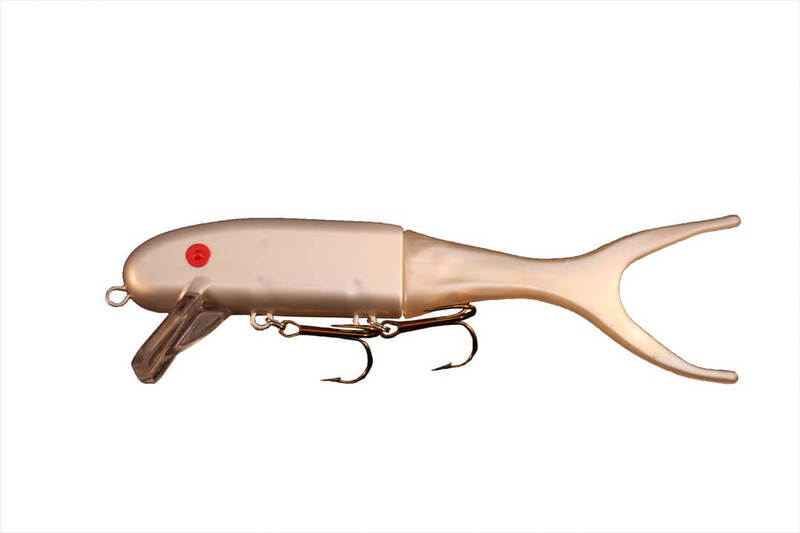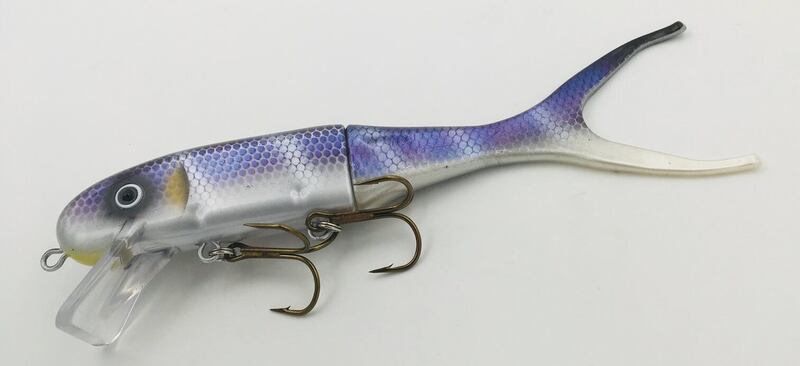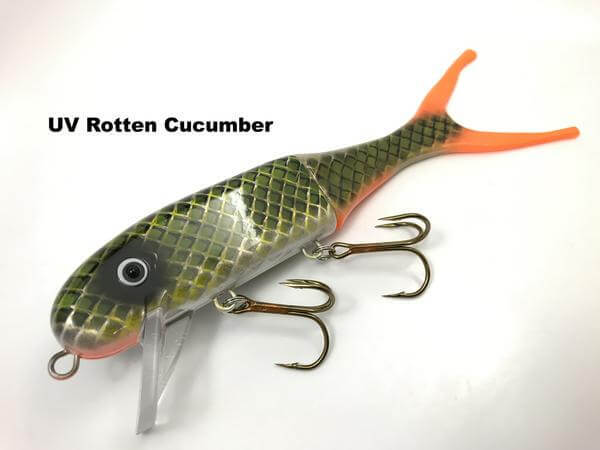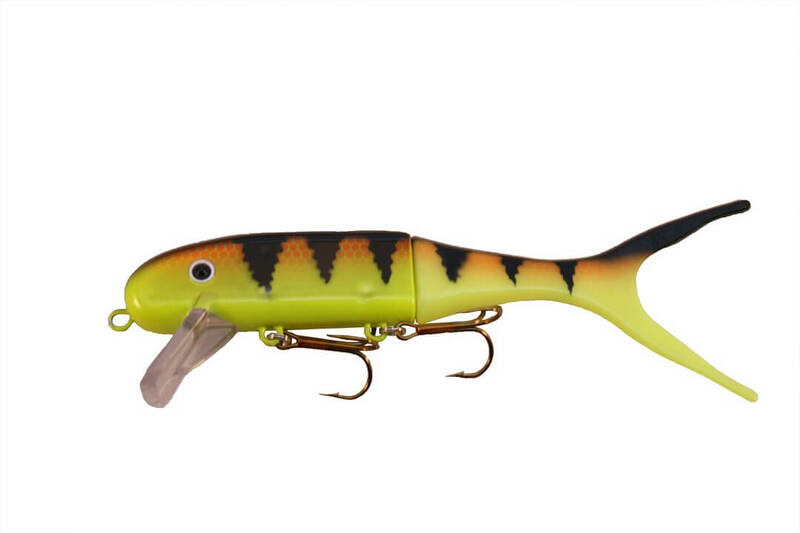 MUSKY INNOVATIONS SHALLOW INVADER
A hybrid construction featuring a hard body and plastic tail, the Shallow Invader crankbait by Musky Innovations provides an incredible wide wobble action that will gather the attention of big muskies. The head portion of the Musky Innovations Shallow Invader is made from high impact plastic with internal rattle to further appeal to big predators.
The Shallow Invader by Musky Innovations also features a diving lip that allows the crankbait to run 2 to 4 feet casting and is able to troll down to around 5 to 6 feet when using a long line. 
Able to be cranked or twitched, the Musky Innovations Shallow Invader is offered in a variety of colours and will be a favorite for any musky angler.