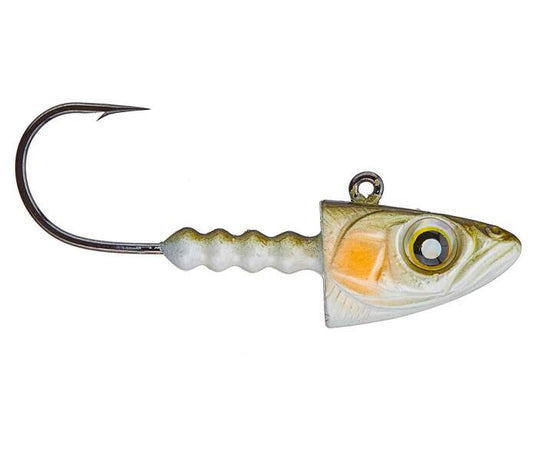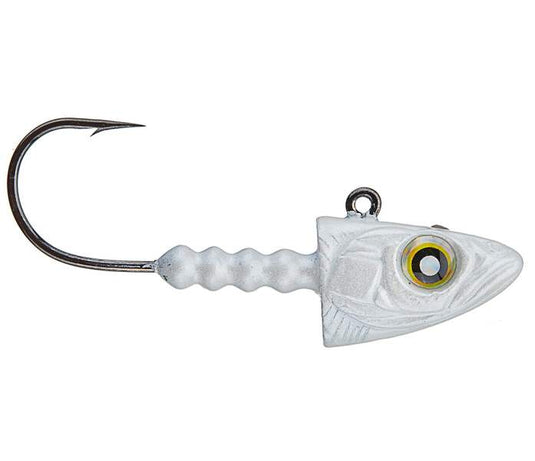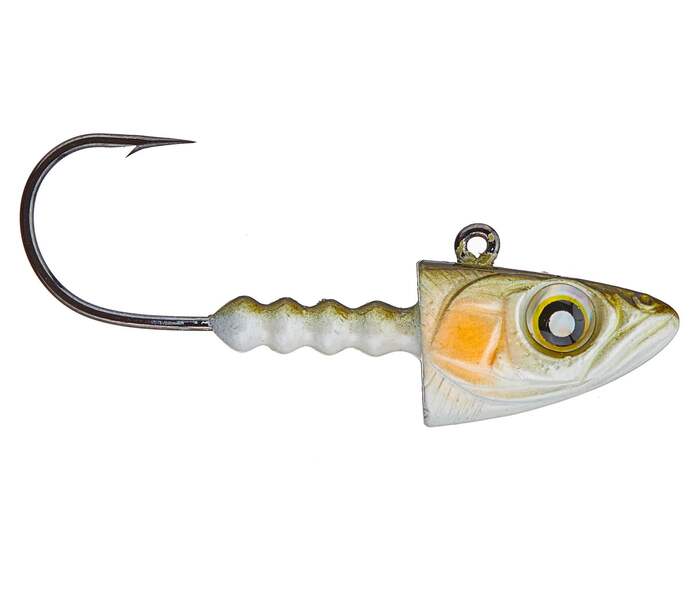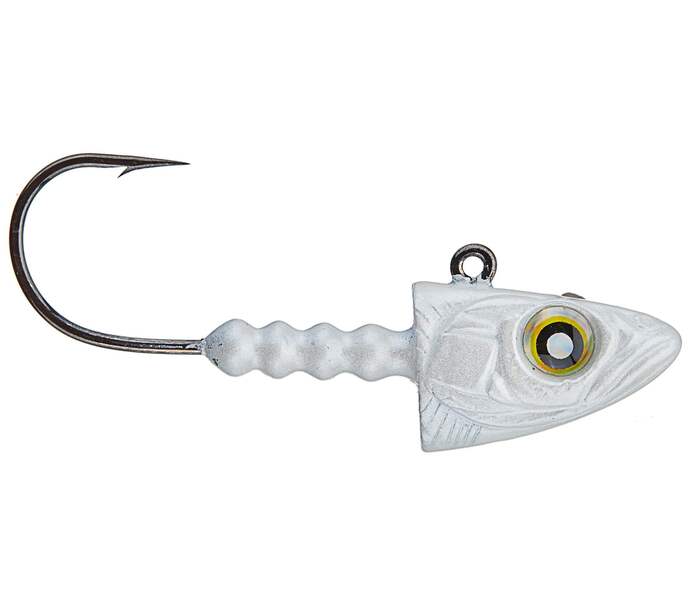 NISHINE LURE WORKS SMELTHEADS
The Nishine Lure Works have come with their new jig heads; the Nishine Smeltheads! The Nishine Smelthead jig heads features precisely carved gill plates, standout eyes, and custom colours to effectively mimic any form of baitfish in many different kinds of fishing spots. To increase the versatility of the Nishine Smeltheads, Nishine Lure Works have made these jig heads in a variety of weights and hook sizes to meet all your needs at different depths.
The Nishine Smelthead jig head may just be the last swimbait jighead you will ever need. 
Suitable for both vertical & cast fishing

It keeps an ideal horizontal attitude when fishing vertically.

When casting, it swims headed down posture which makes easier to keep depth. Even when it swims with hitting the bottom, the slightly raised tail 

creates live tail action.

The long nose tip works as the role of crankbait lip and avoid snagging and 

slim shape can avoid stuck in rocks.

Trailer keeper in pursuit of the hold performance of the trailer.