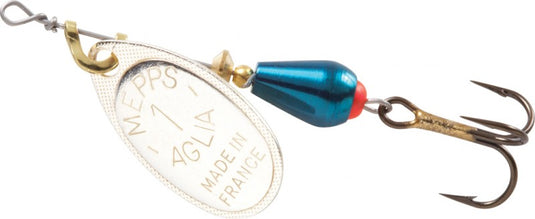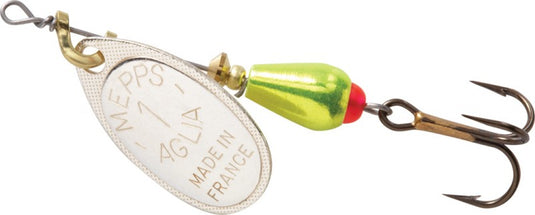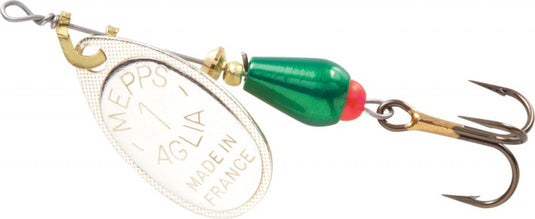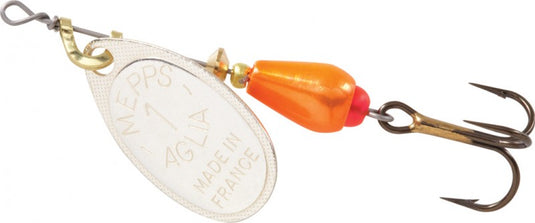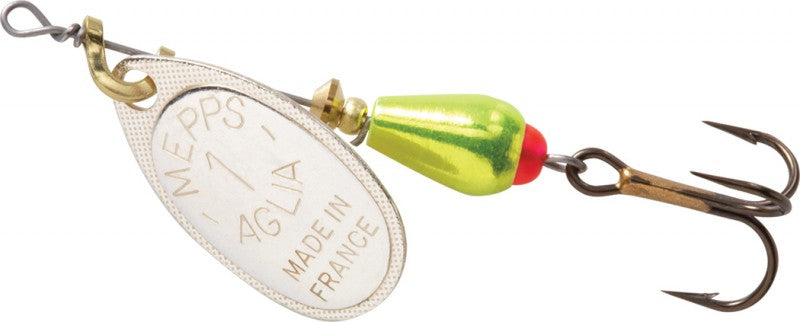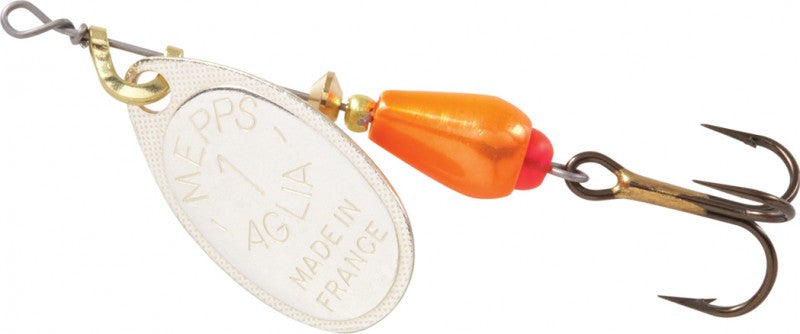 MEPPS AGLIA BRITE
Every Aglia BRITE component is carefully selected to maximize attraction.
The classic Mepps Aglia is now available with a brightly colored body. No other lure has caught as many record fish as the Mepps Aglia and the Aglia BRITE is sure to continue this tradition.
In addition to the classic Mepps French blade, every Mepps Aglia BRITE features a solid brass brightly-colored, high-visibility body with a durable, chip-resistant finish. There's also a BRITE strike-attractor bead and an extra-sharp VMC hook. Blades are either genuine silver plate or polished brass.
Silver blades are plated with genuine silver.
Gold blades are polished brass.
BRITE bodies provide contrast.
BRITE red or fluorescent strike-attractor bead.