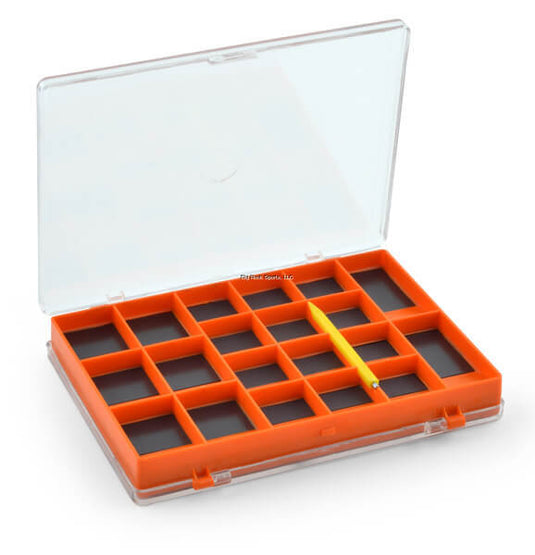 In a perfect world, your tiny ice jigs and swivels would stay organized and be easy to pick up, even with gloves on. The Celsius Two-Sided Magnetic Ice Jig Box can help you with that! Every compartment is magnetized to keep the contents from tumbling about; all your items stay put, without tangling and without paint chipping. Compact 2-sided design holds jigs, hooks, swivels, etc. all in one place – say goodbye to lost lures and costly spills! Hi-vis blaze orange box with clear lids. Includes a handy magnetic pen, which allows you to pick up teensy items with ease.
20 - 4.75" x 3.2" x .75"
60 - 5.75" x 4.25" x .75"