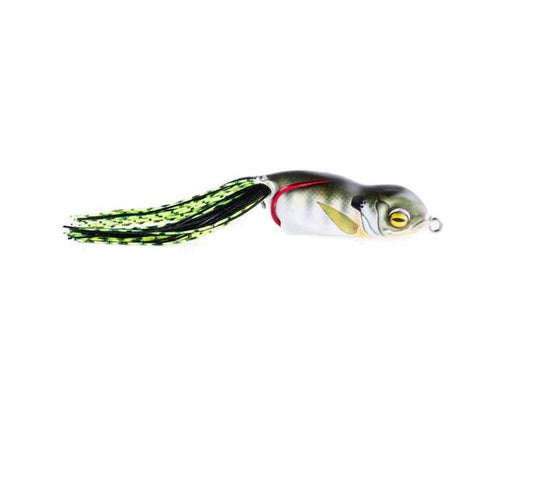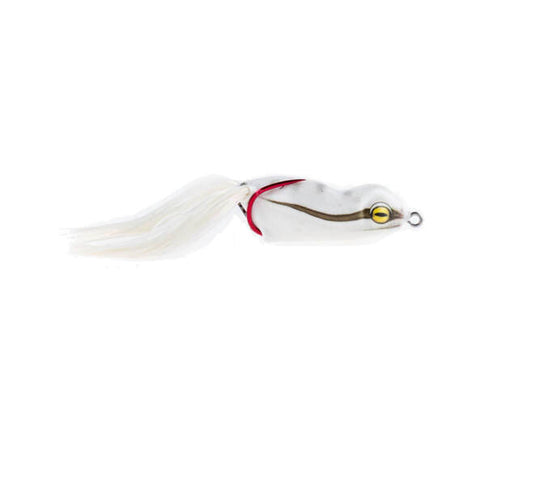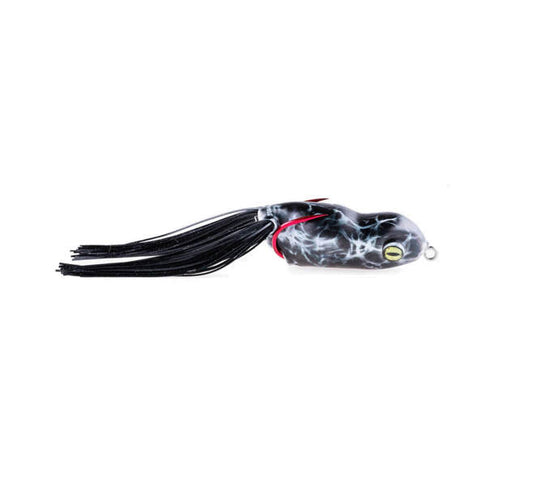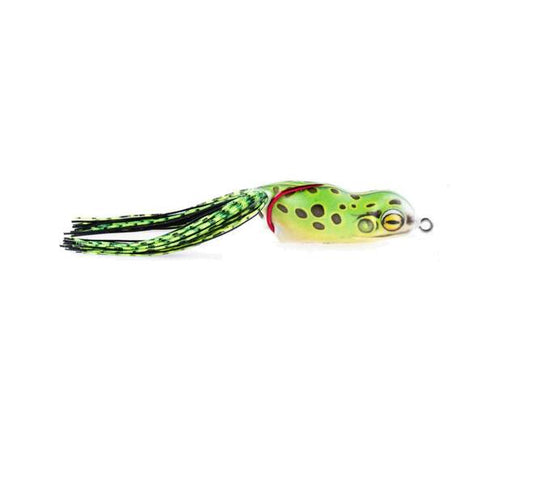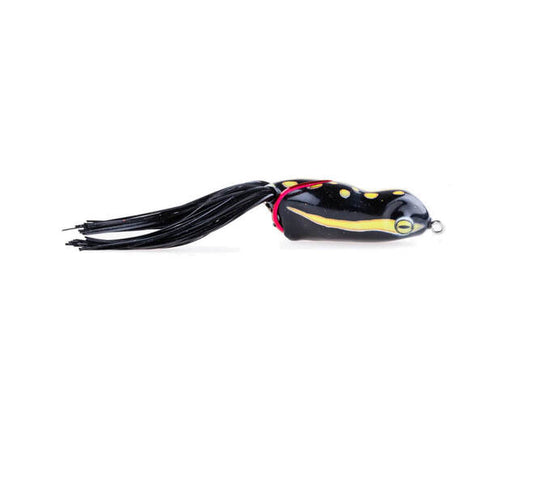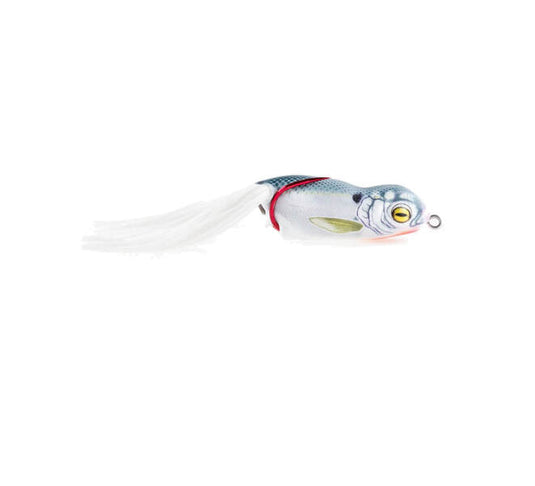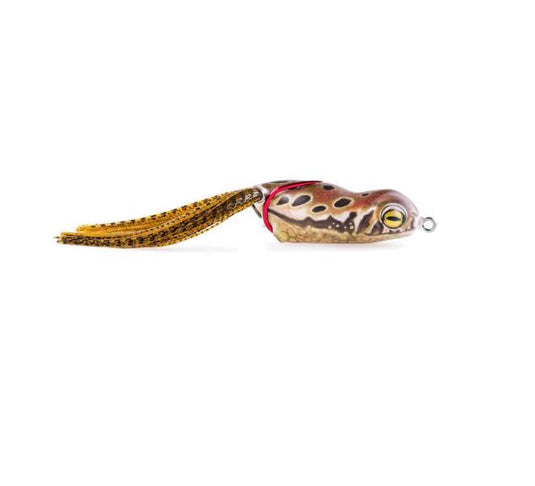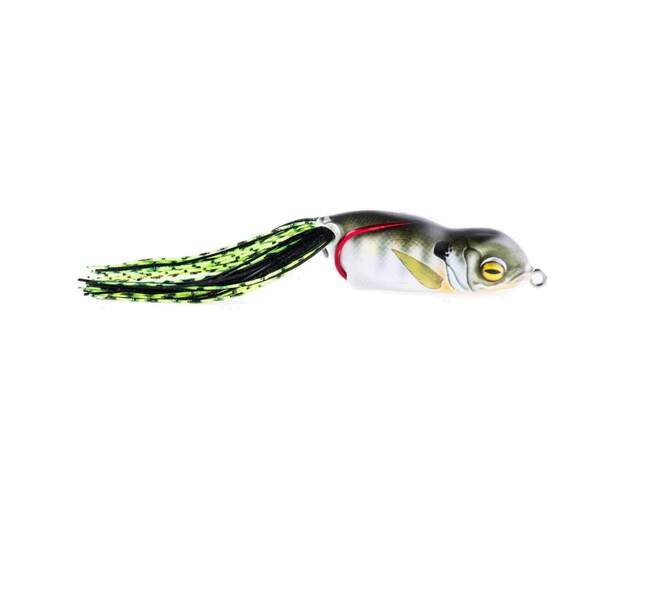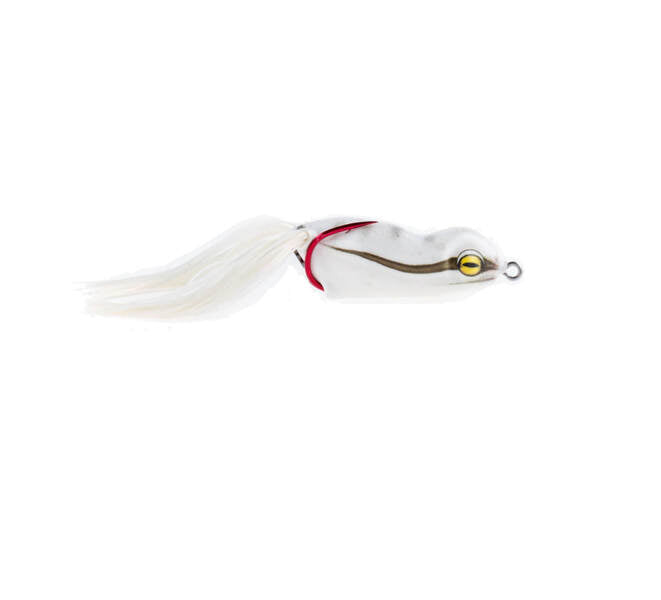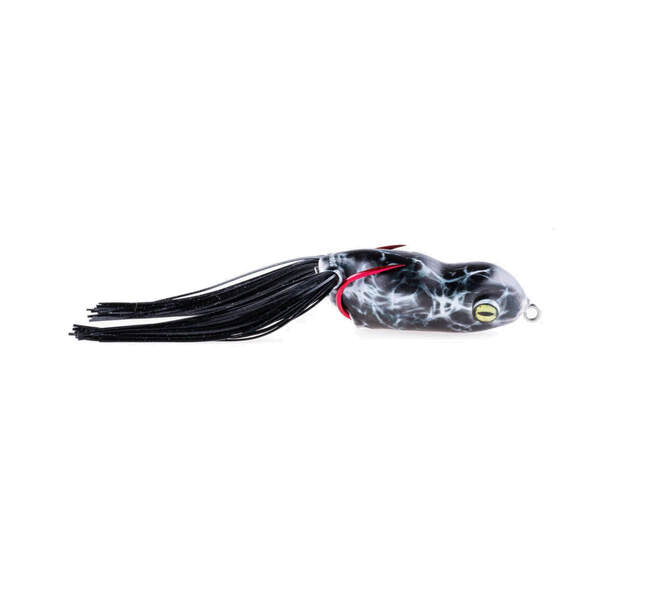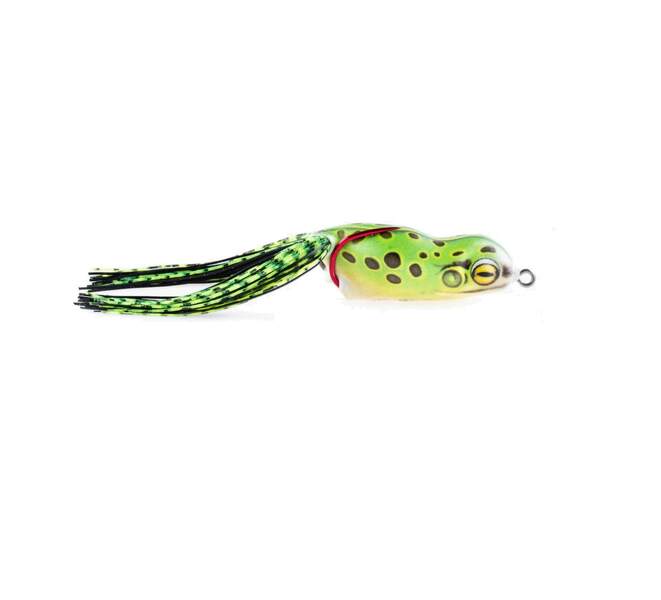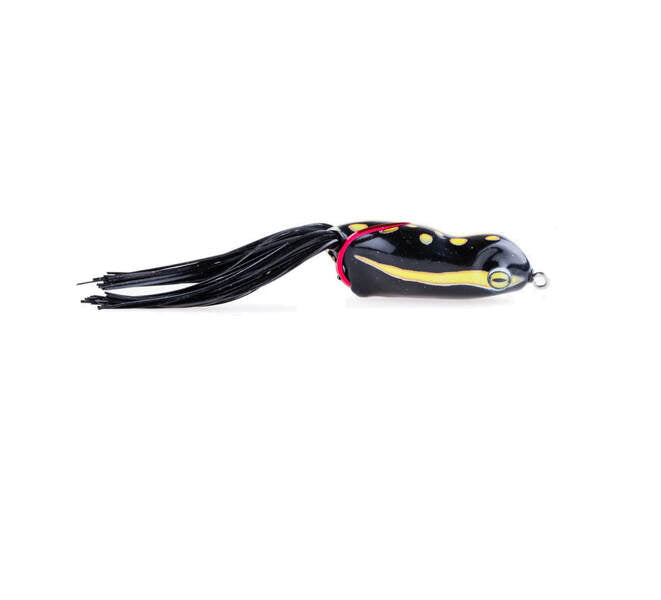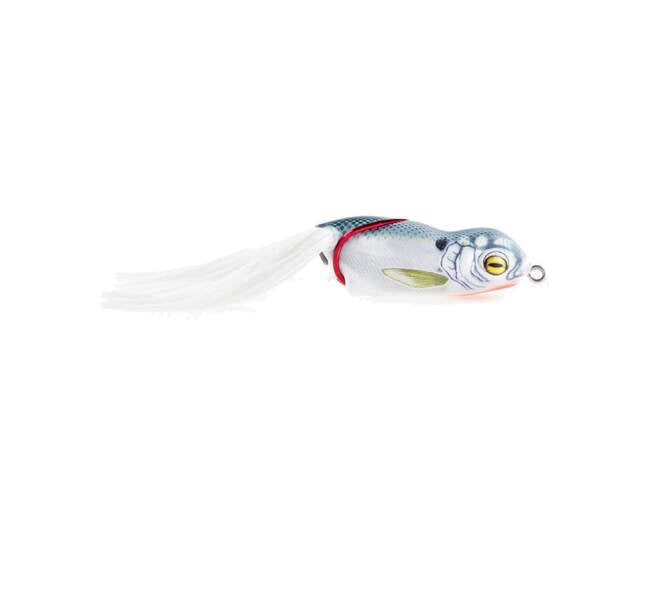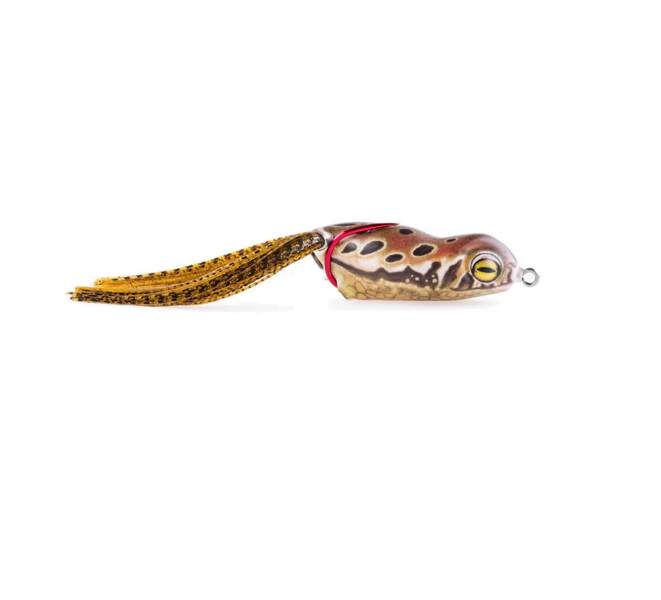 Chuckin' Frogs is a top technique used by the best anglers! Scum Frog's and the all-new, ultra-long casting Launch Frog is the new pinnacle of technical design and performance in a topwater frog. The key to the Scum Frog's Launch Frog's performance is the unique tungsten "parasite" weight system which adds weight without bulk to the hook shank. 
Scum Frog's Launch Frog gives you maximum distance in a top water frog while premium frog hooks and high compression body deliver the highest hook-up rate possible in a hollow body frog. Scum Frog's Launch Frog delivers a super-soft high compression wide body design wrapped around a premium 5/0 RED double frog hook for maximum water displacement and buoyancy.

Scum Frog's Launch Frog also takes advantage of the famous Scum Frog brass button rear-weight to maintain a nose-up frog profile critical to frog performance. Every Launch Frog is finished in a 40-strand premium silicone skirt.