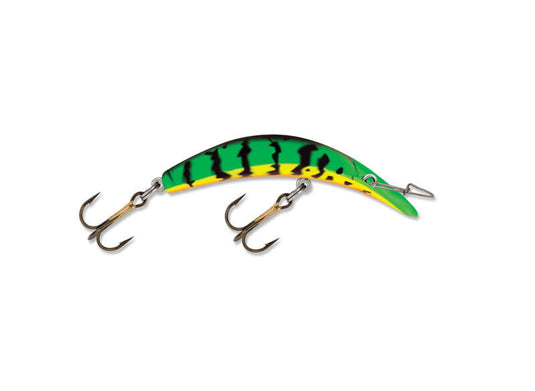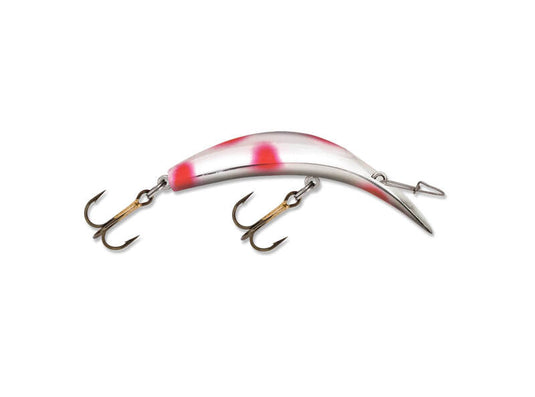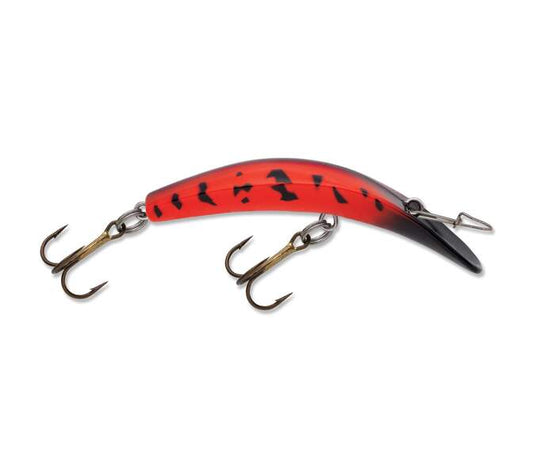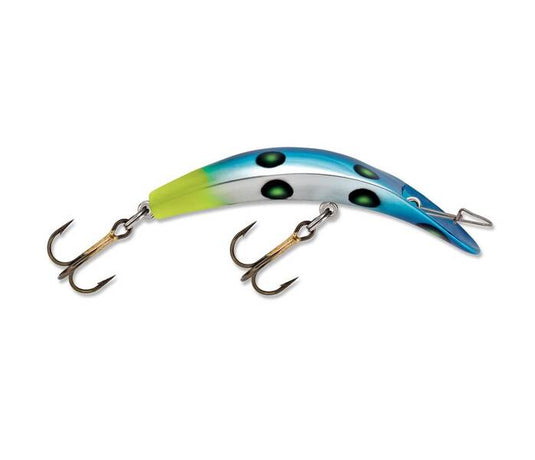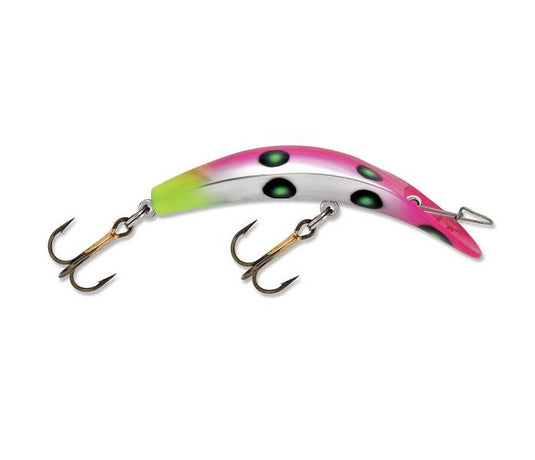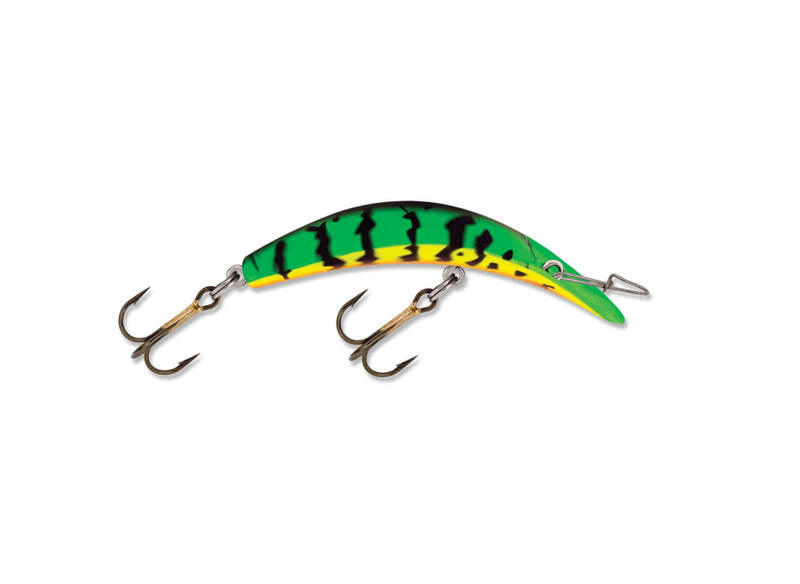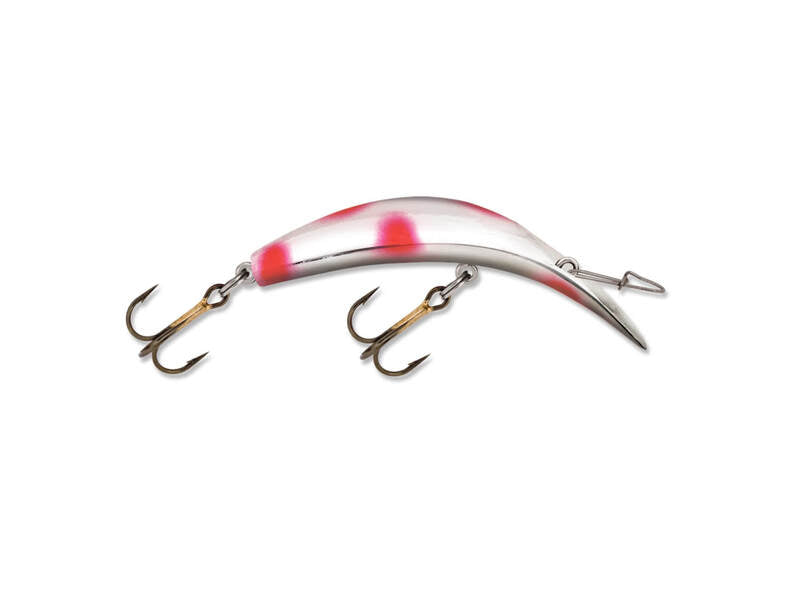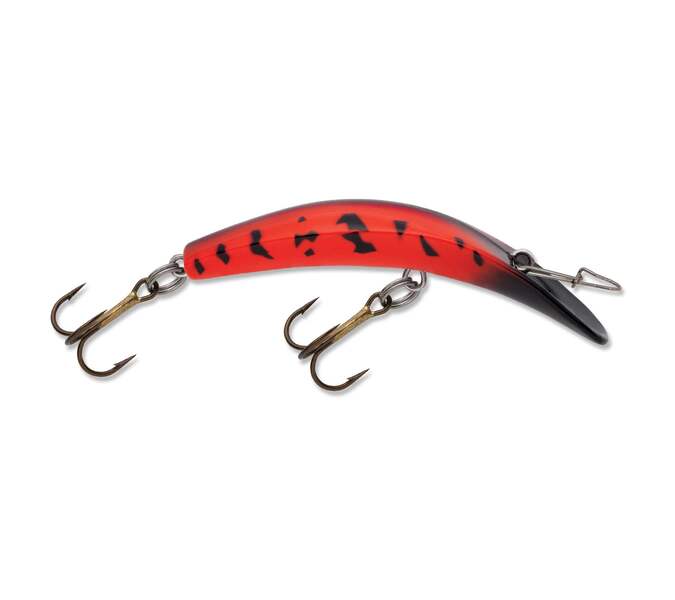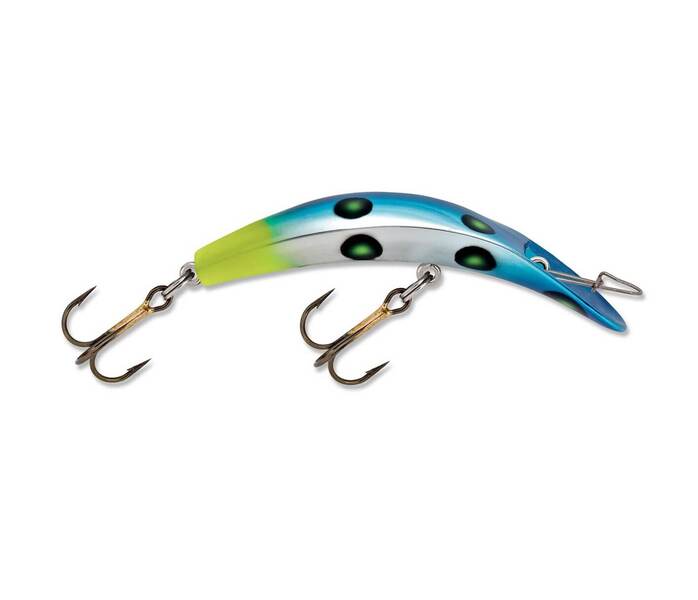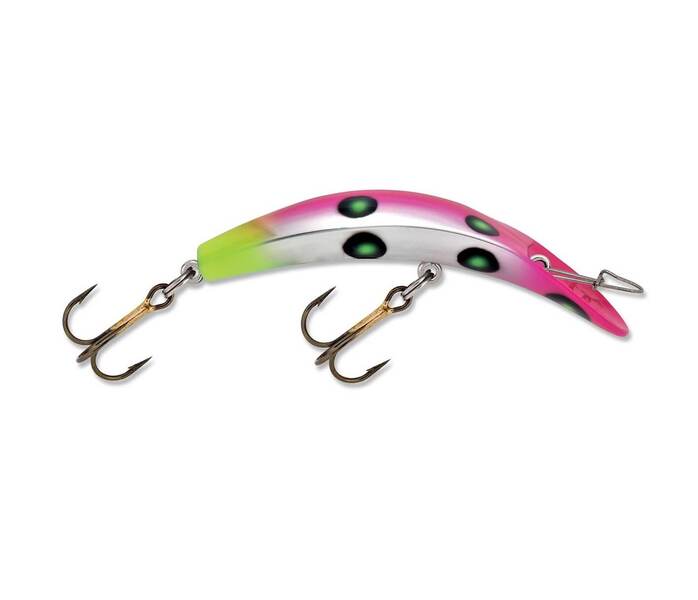 LUHR JENSEN KWIKFISH K11X X-TREME
The Luhr Jensen Kwikfish are full throttle, wide-action lure that is designed to attract and catch fish of all sizes, big and small.
Luhr Jensen made the Kwikfish crankbait to provide an aggressive action that forces responses from fish. To increase your chances at success, it is recommended to tune the eye on the face of the plug to produce an even side to side movements. 
Offered in a variety of colours and sizes, the Luhr Jensen Kwikfish are a welcomed addition for any angler.
Product Description:
Fixed eyelets (not screw eyes)
No tuning required
Side-to-side body construction
Wide, slow trolling action
Round bend treble hooks
| Model Number | Type | Length | Hook Size | Dives To |
| --- | --- | --- | --- | --- |
| 5413-11X | Non-Rattle | 3-3/8" | #4 | 12' |