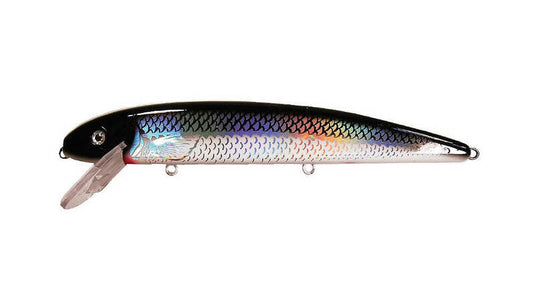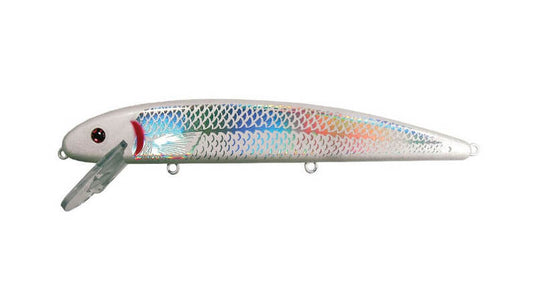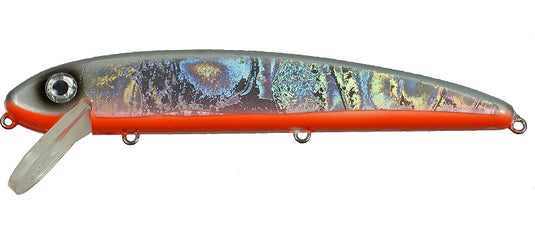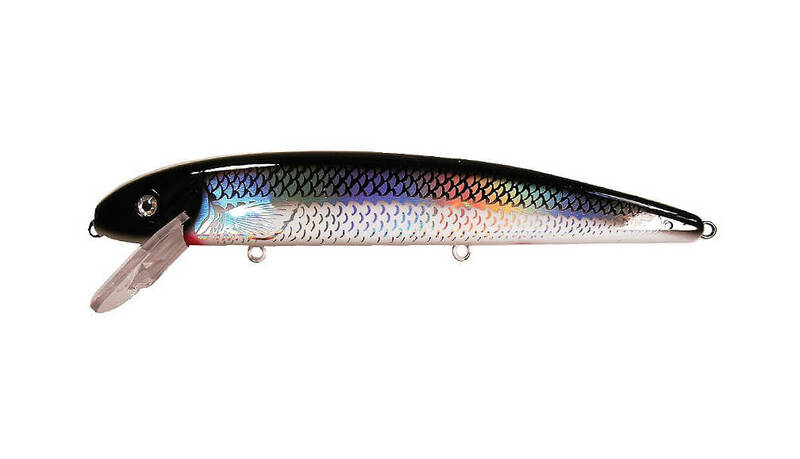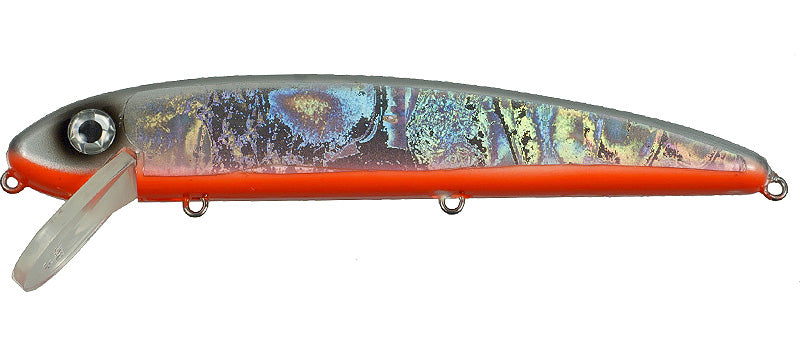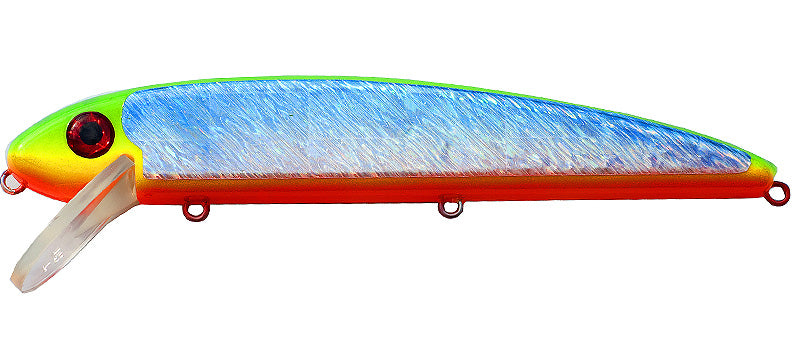 The Jake is a classic Big Fish Lure, and the #1 BIG MINNOW BAIT on the market today, period!
It's narrow, flat-sided body combined with a unique lip design work together to generate tremendous wobble and flash, even at high speeds. Predatory fish see a forage baitfish struggling for survivial as it attempts to swim upright. The "high-impact" lip is designed to hammer the structure, trees or rocks, driving the large trophy-class fish to take action. Available in 6, 8, 10 and 14 inch versions, it is equally effective, cast, trolled or twitched. Simply put, its a killer lure!
The new Big Flash Series TM adds a new level of reflective surfaces, and visual stimulant to the baits.  With each movement, there is unmatched flash reflected all around the bait to get any fishes attention.