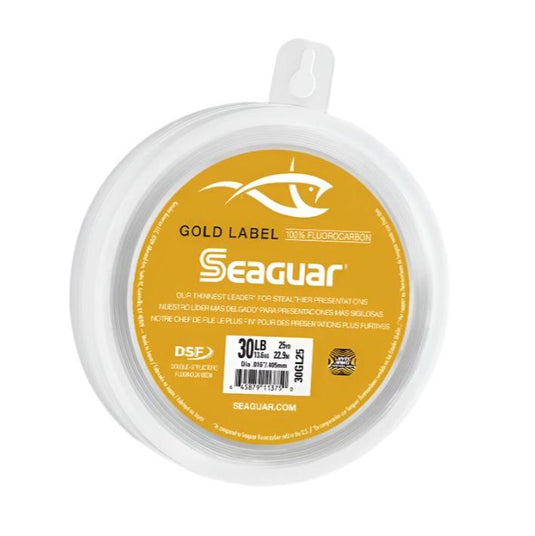 SEAGUAR GOLD LABEL
Fishing in saltwater is the ultimate test of mental and physical toughness, and of tackle, from lure to rod and reel and everything in between. Oversized predators that swim in briny waters are experts at exploiting the weakest link in that long chain, in an effort to gain their freedom from an angler's grasp. All too often, that inadequacy resides within the leader, linking the main line to an artificial or living bait, a leader that isn't ready for what lies ahead.
But those days are over as Seaguar, has just introduced, the thinnest, strongest leader material ever made - Seaguar Gold Label. A leader designed to exceed the expectations of the most demanding saltwater anglers. A leader that is ready to withstand the rigors of saltwater predators and their unforgiving environment. A leader that will change the way anglers think about fluorocarbon. 
-18% Thinner Diameter*
+17% Better Knot/Tensile Strength*
Extremely soft and supple and cinches easily for fail-safe knots
Lowest Line Memory* making line management more user friendly.