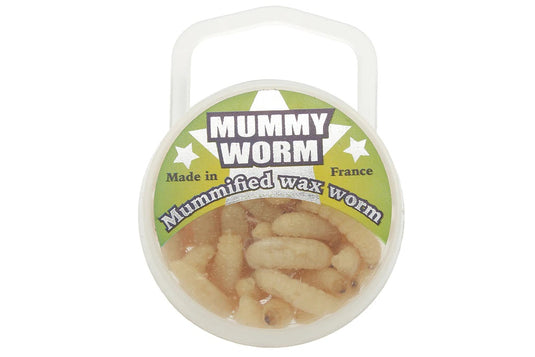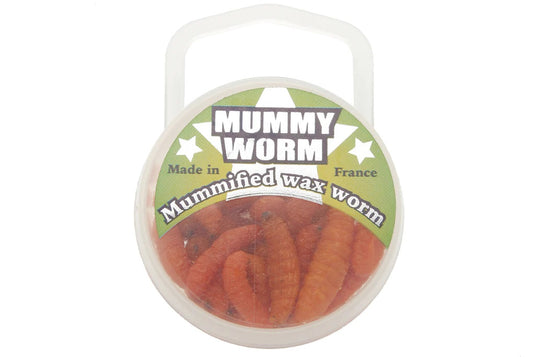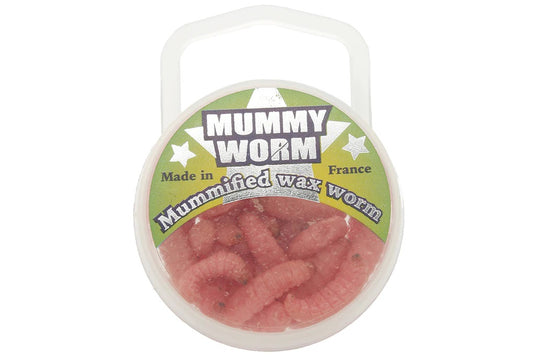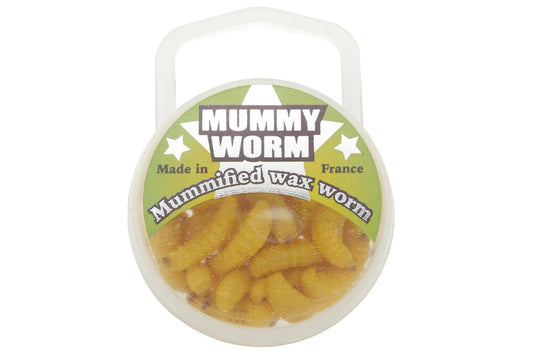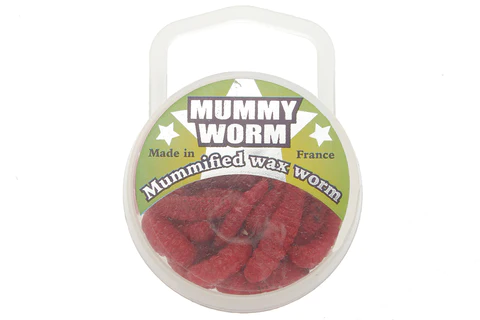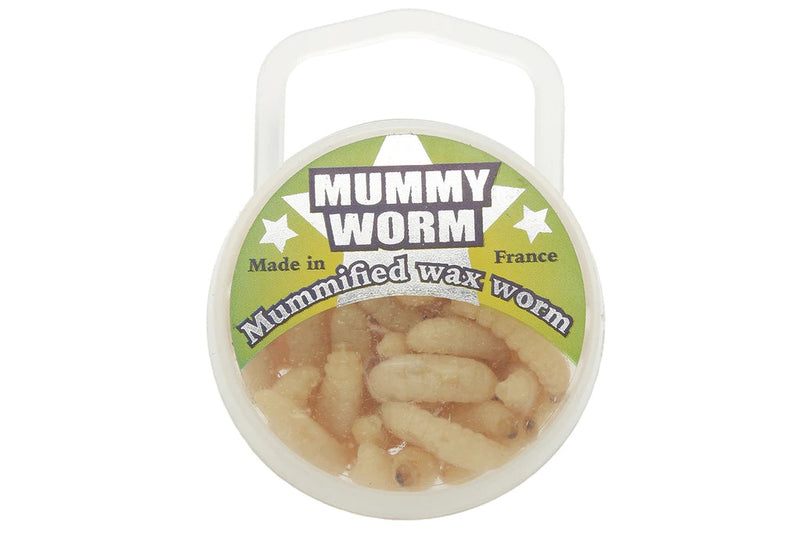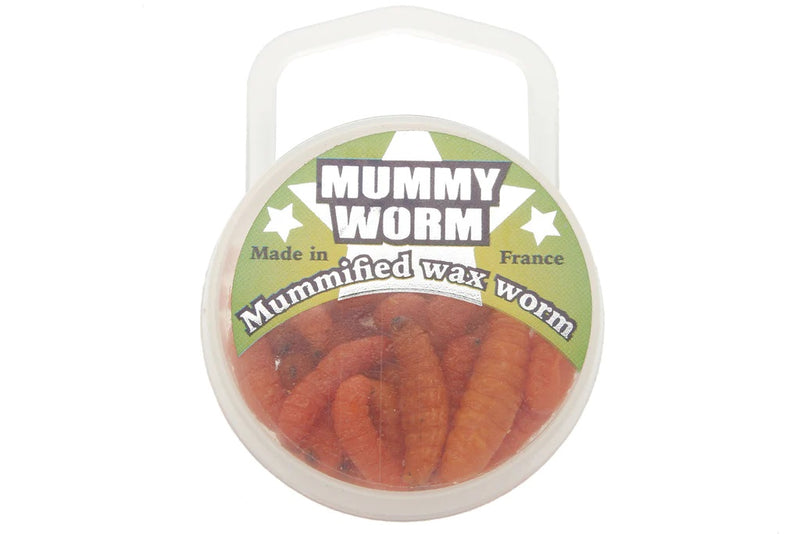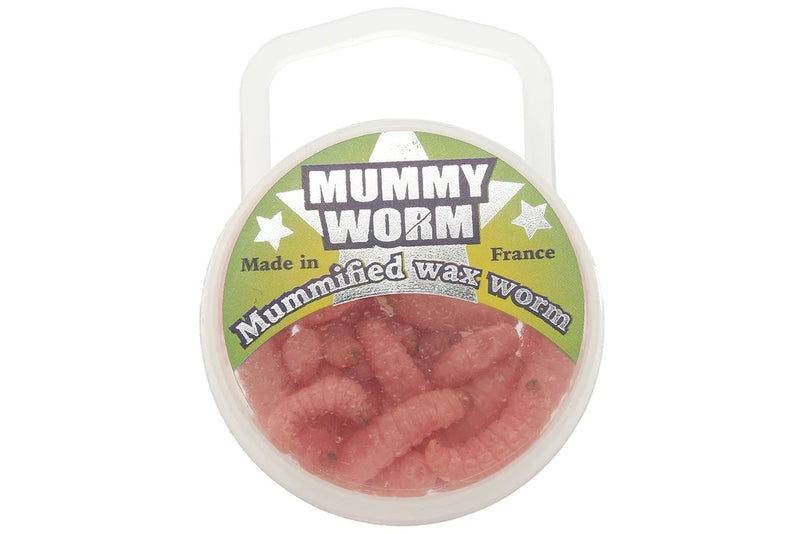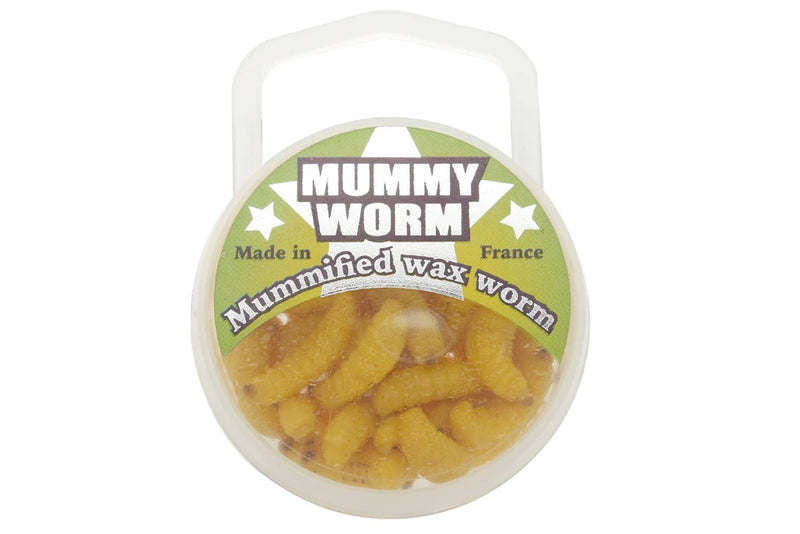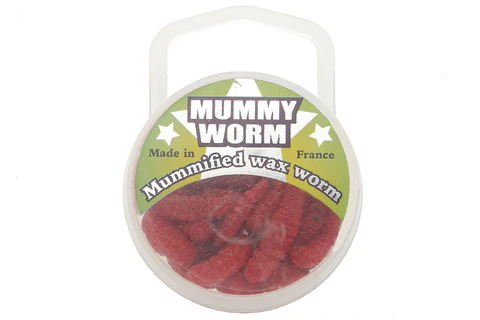 EURO TACKLE MUMMY WORM
Yes They are real wax worm : Mummified wax worm
The Mummy Worm is a natural wax worm raised, colored and mummified on a French farm. The secret method of preserving allows the wax worm to maintain its characteristics for 2 years.
Soft, flexible and attractive.  The mummy worm is your best weapon for trout, perch, crappie, bluegill, salmon and excellent for ice fishing
One container hold approximately 36 wax worms.