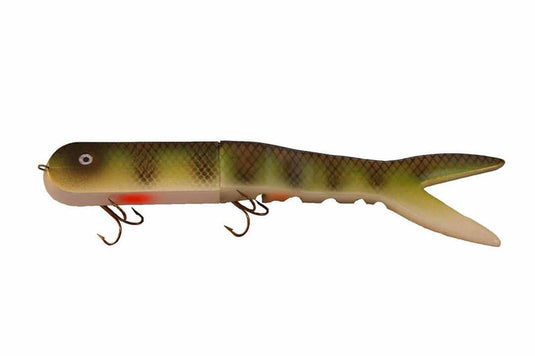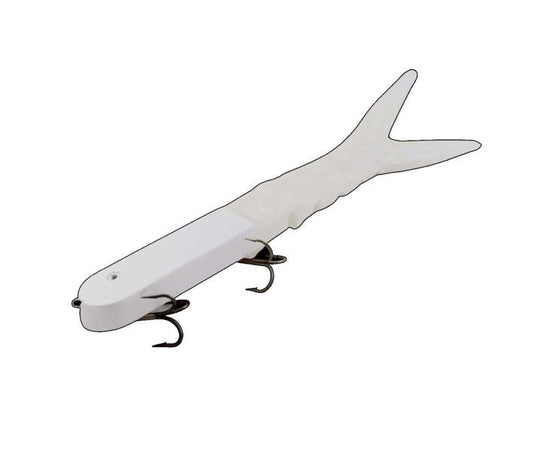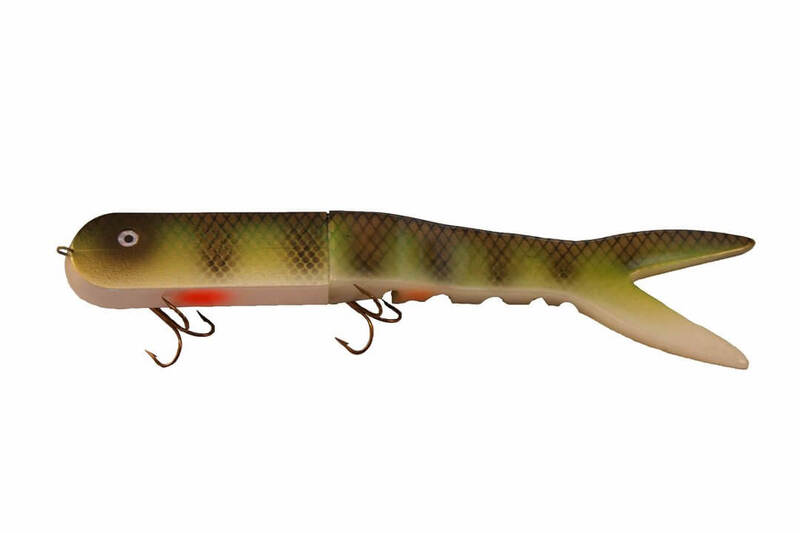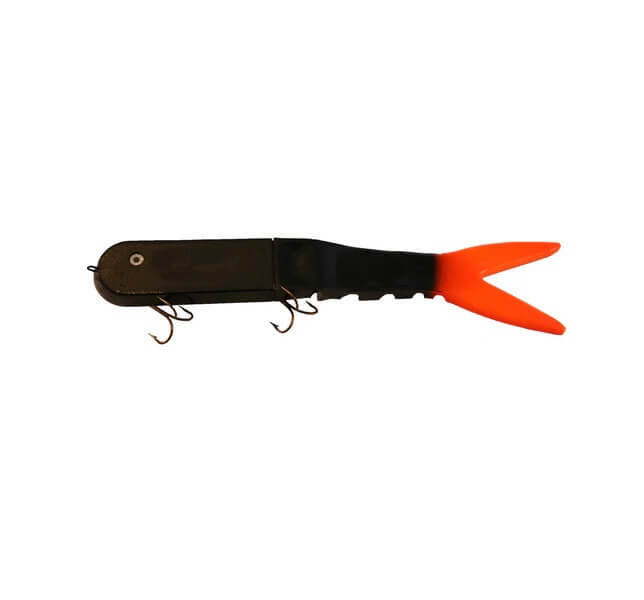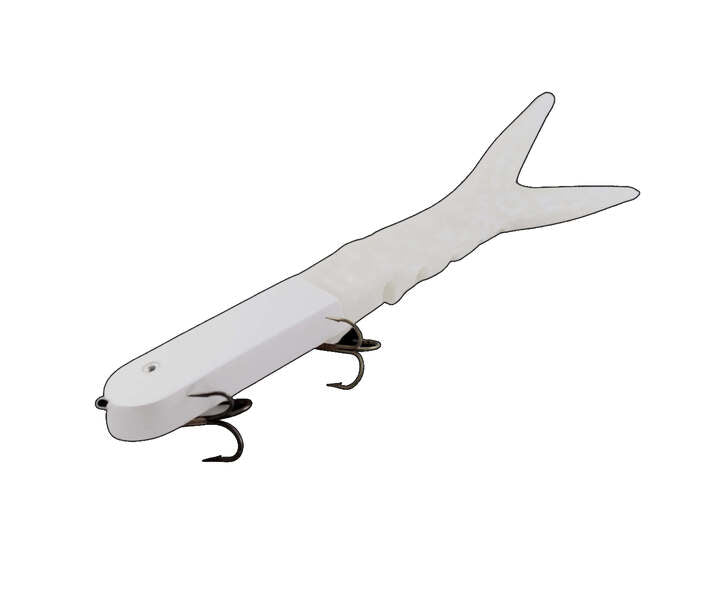 MUSKY INNOVATIONS DYIN' DAWG
A unique hybrid jerk bait, the Dyin Dawg by Musky Innovations is designed with a solid hard plastic front half while the back half is a replaceable soft plastic tail. 
With every pull, the tail of the Musky Innovations Dying' Dawg ungulates up and down to provide a very unique action that most fish have not seen before which triggers big hard bites from predators. 
Packed with great Musky Innovations features, the Dyin Dawg is a quality and effective bait that is perfectly made for big predators.  
Product Features:
Completely replaceable tail
Action of a dying fish with a tail that kicks on every pull or tap
Suspends with a VERY slow rise to entice neutral fish to strike
Two 6/0 treble hooks