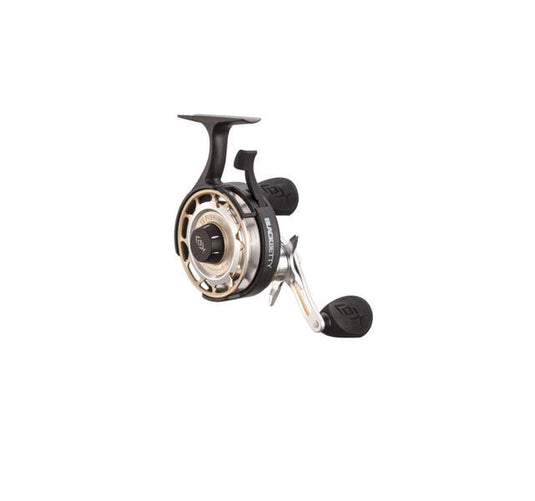 On the Mount Rushmore of ice reels, the 13 Fishing Black Betty Inline Ice Reel family holds all four spots. With the "George Washington" of the group being the FreeFall Carbon. The revolutionary FreeFall trigger allows hard water anglers to use their flasher, hit specific depths, and get instant hookups by releasing the trigger in the target zone. The system instantly re-engages to maximize your strike to hookup ratio. The line guide window paired with a magnetic drop system created for micro-adjustments between lightweight jigs and lures window allows for exceptional line management.
The 13 Fishing Black Betty Inline Ice Reels is made with state-of-the-art carbon drag system and lightweight carbon frame. Built with a magnetic drop speed adjustment, instant stop anti-reverse, and tangle free spool cap with 4 stainless steel ball bearings.
The Black Betty Inline Ice Reel by 13 Fishing is one of the finest quality ice reels you can get. You won't be disappointed.
2.5:1 Ratio
EVA Tech Knobs