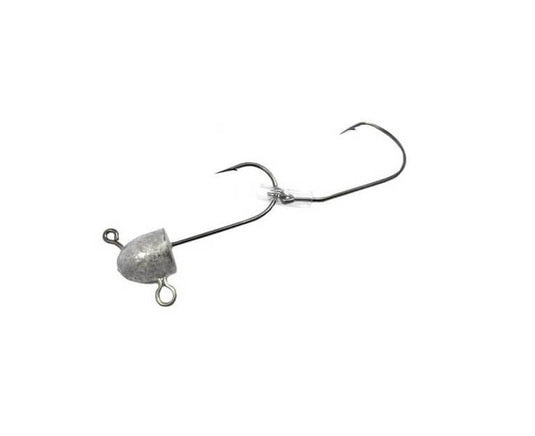 RED OCTOBER VERTICAL TUBE  JIG HEAD
Designed specifically for vertical fishing, the Deep Musky Tube Jig Head by Red October are able to reach depths of 10-30 feet. 
Red October designed and constructed the Deep Musky Tube Jig Head for all true enthusiasts of musky-sized tube fishing and works amazingly well in both the regular and twisted tubes. 
Product Features:
60 degree Angled Hook Eye
Laser Sharp Needlepoint Kooks.